Navigating the loan landscape can be tough for entrepreneurs
Ashley Starr knows she was fortunate to be in a growth industry during the pandemic. Starr, owner of the Madison motorcycle and recreational vehicle retailer Roughin' It, found success when camping emerged as a relatively COVID-safe way to travel.
Transitioning from a small lot on her parents' used car dealership to her current 18,000-square-foot spread also required several cash infusions - a loan landscape that can be difficult to navigate for many entrepreneurs, Starr noted.
"It's a very strict, stringent process with a lot of forms and a lot of meeting deadlines," said Starr. "As a business owner that's sometimes difficult, because you don't have time to do these things. Many owners miss out (on loans) because they don't meet the deadlines."
Ideally, a business loan can help an owner expand activities, cover day-to-day expenses, and purchase equipment or inventory. The reality is a different tale for entrepreneurs who must have an action plan that meticulously details their financing needs, said Kristyn Squires, head of small business banking at KeyBank.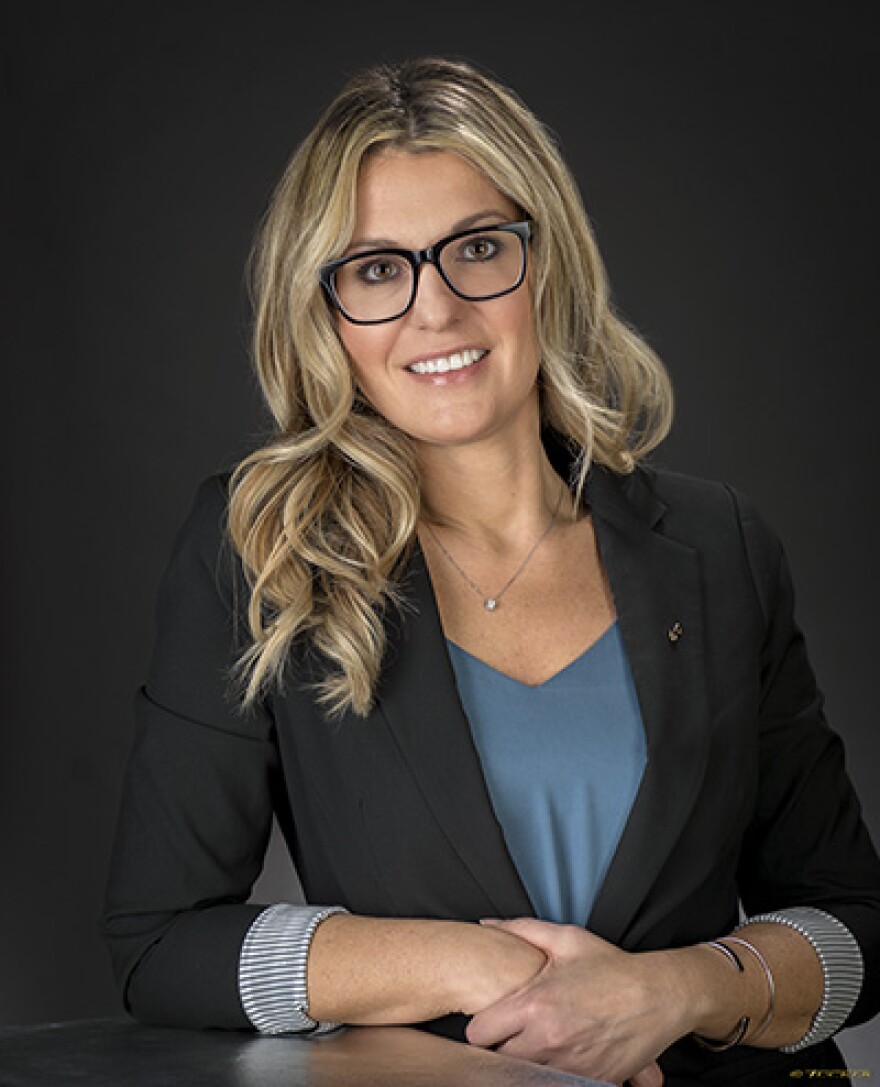 KeyBank is part of a local lending network of banks and organizations delivering products and providing advice to startups. . Loans, lines of credit and merchant services are part of an overall package these lenders and groups offer that are designed to kickstart businesses and ease anxieties.
Most loans at KeyBank vary dramatically in price, terms and accessibility. The institution partners with the U.S. Small Business Administration on 7(a) loans – the most common type of SBA loan - primarily used for operations, payroll, real estate and equipment expenditures. Entrepreneurs can also acquire targeted loans to finance specific land or equipment purchases.
Any business owner seeking a loan is encouraged to have a sit-down with a KeyBank representative. Loan-seekers should also be able to articulate their full business plan, as well as answer the vital question "What is your why?" said Squires.
"The price of loans have gone up a bit, and that can be a bit of sticker shock for our small businesses," Squires said. "So having that conversation with a banker to understand the 'why' and what that means in terms of the operation is incredibly important."
Always be prepared
RV seller Ashley Starr certainly knows her "why." Starr grew up around her parents' dealership – Starr's Cars in Painesville - and began formulating a business plan for Roughin' It while attending Kent State University. Starr launched the business immediately after graduation, with a loan from her folks paying for initial inventory. After a few months operating from Starr's Cars, the new proprietor opened a showroom 20 minutes away.
Twenty percent year-over-year growth still hasn't made additional funding attempts easy, said Starr. Roughin' It, like many businesses in the COVID era, received a federal Paycheck Protection Program (PPP) loan. In 2021, Starr got an additional $10,000 grant from KeyBank's Key4Women pitch contest sponsored by the entrepreneur-centric nonprofit SCORE Cleveland.
Starr practiced her five-minute KeyBank pitch 100 times, feeling the pressure when a large dealership moved within ten miles of her location. At the time, she did not have enough provable income to qualify for a more traditional bank loan.
"I was working out of a garage, so it was a very small operation," said Starr. "I said to myself that I wouldn't last unless I could compete with the large stores. My pitch was to help me get funding for a new facility, and turn an area that wasn't being used to somewhere I could compete with a multi-store facility."
Starr tells her fellow entrepreneurs to prepare five years of clean financial records before meeting a banker. Establishing your story is critical, but you don't have to do it alone. Starr found assistance from the local chamber of commerce, as well as industry-specific Facebook groups that offered advice on potential lenders.
"The more people who are aware of what you're doing, the better opportunity you have to align with someone who could be a huge game-changer in your future," Starr said.
No one left behind
Although loan requirements vary, most lenders will consider your credit score, annual revenue and years in operation. PPP loans acquired during the pandemic taught companies the importance of preparation even for an unexpected event, said Kristyn Squires of KeyBank.
"It even helped banks understand why we have that relationship with small business owners, and to not just be reactive in times of need," said Squires. "We're trying to understand the goals of the business. Where are they looking to be years from now, and do we have the right plan to get them there?"
KeyBank will assist businesses in laying the financial groundwork before considering them for a loan. Whereas a bank has tougher eligibility conditions, it typically offers lower interest rates for qualified applicants compared to an online lender or microlender, noted Robert Cohen, a certified adviser with SCORE Cleveland, a small business mentoring organization.
SCORE does not offer loans or make grants. . Instead, the organization evaluates client bankability free of charge and refers them to the appropriate lenders. Cohen, a career executive in the automotive and electronics industries, is one of 90 volunteer mentors on staff. After assessing a would-be owner's needs, he may direct them to a low-interest rate loan with Hebrew Free Loan Association or a State of Ohio microloan available to women and minorities.
Virtually no startup will qualify for funding unless the borrower is "serial entrepreneur" with a thick portfolio of successful businesses, Cohen said.
PPP loans have been discontinued with the immediate virus crisis in the rearview. As of January 2022, the federal government also stopped accepting applications for COVID-19 Economic Injury Disaster Loans.
"People struggled with PPP loans (during COVID) because they had no relationship with any bank," said Cohen. "So we tell people to have a banking relationship, a good balance sheet and a business plan. If you have those things, there's many banks that will deal with you."
Squires, the KeyBank official, points to open houses and other programs that teach the basics about loans and how to acquire them. An entrepreneur who misses out on funding today doesn't need to give up their dream forever, she said.
"I don't want to close the door," said Squires. "If you don't qualify, can we get you on a plan to get funding six months from now?"